A collection of functional, no-nonsense rain protection made for those who need and want to be outdoors, even when the sky turns grey. We built this collection with thoughtful features to keep you dry, comfortable, and working through three levels of rain: light rain, medium rain, and downpour. Built for every forecast.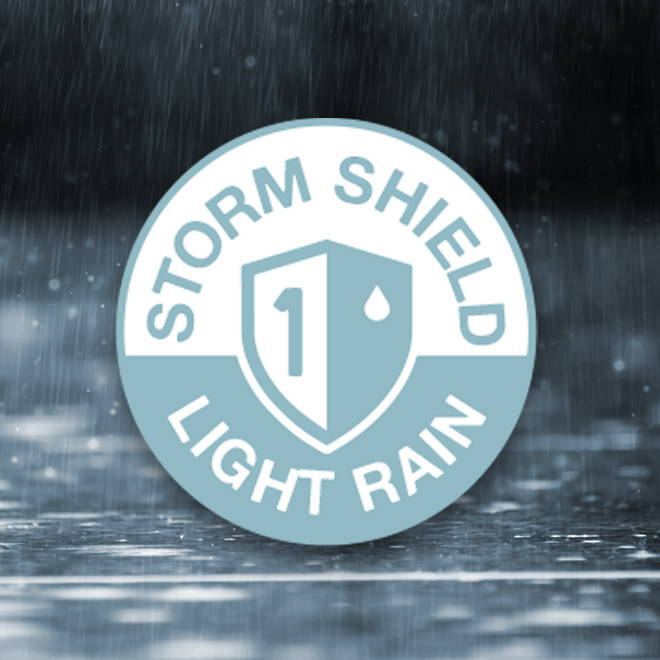 Storm Shield™ technology with the added mobility and comfort of 4-way stretch canvas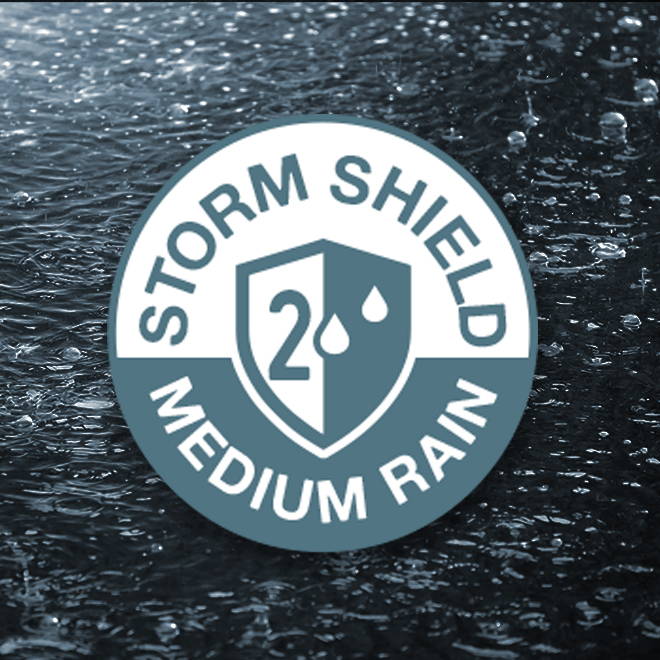 Provides maximum range of motion across the shoulders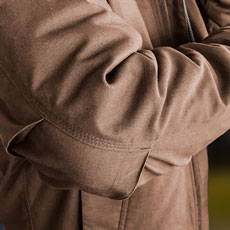 Pleated and roomy, designed for stiff-free movement in the elbows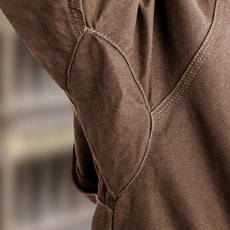 Unrestricted reach and stretch without the ride-up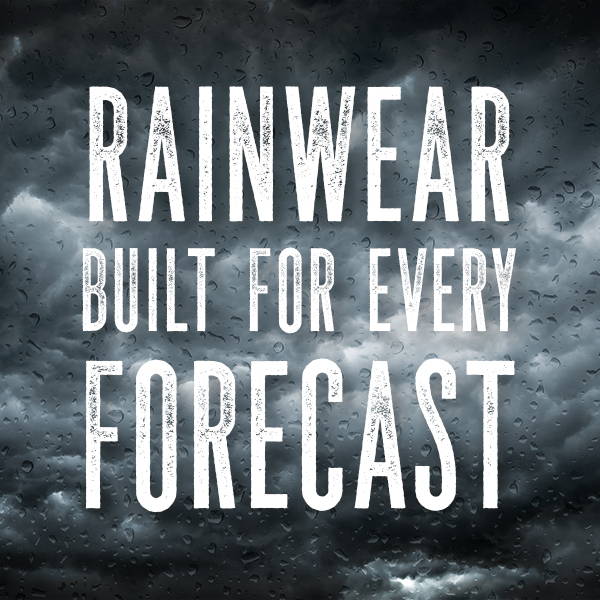 When the sky turns grey, we have you covered with gear by your side to grab and go.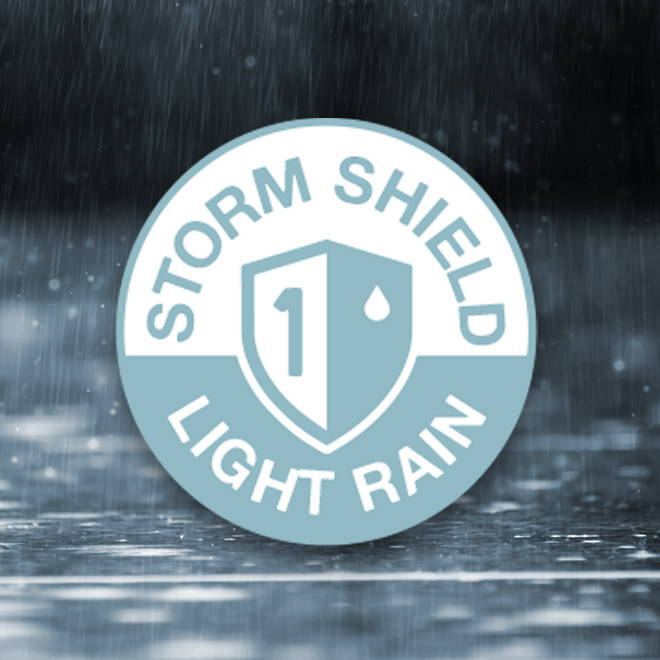 When the sky turns grey, we have you covered with gear by your side to grab and go.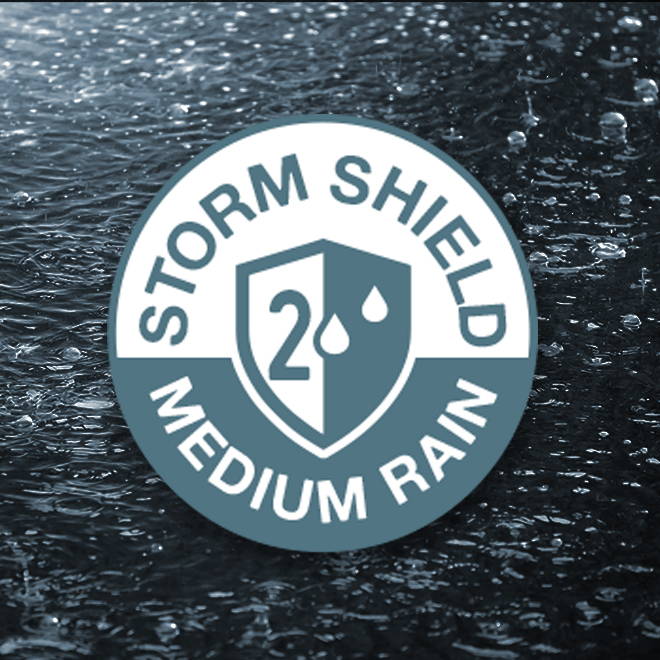 Equipped with enough water defense and moisture movement to keep you dry during a steady rain.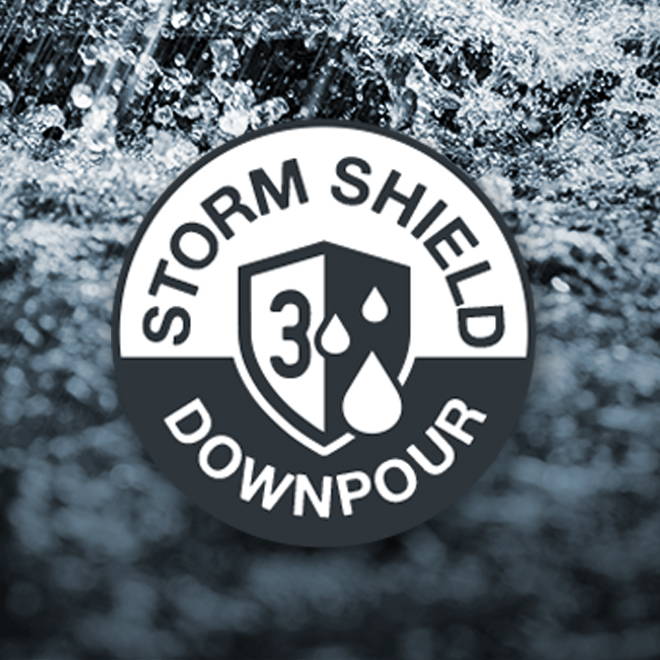 Waterproof and seam-sealed to keep you dry as a bone when it's raining cats and dogs.
---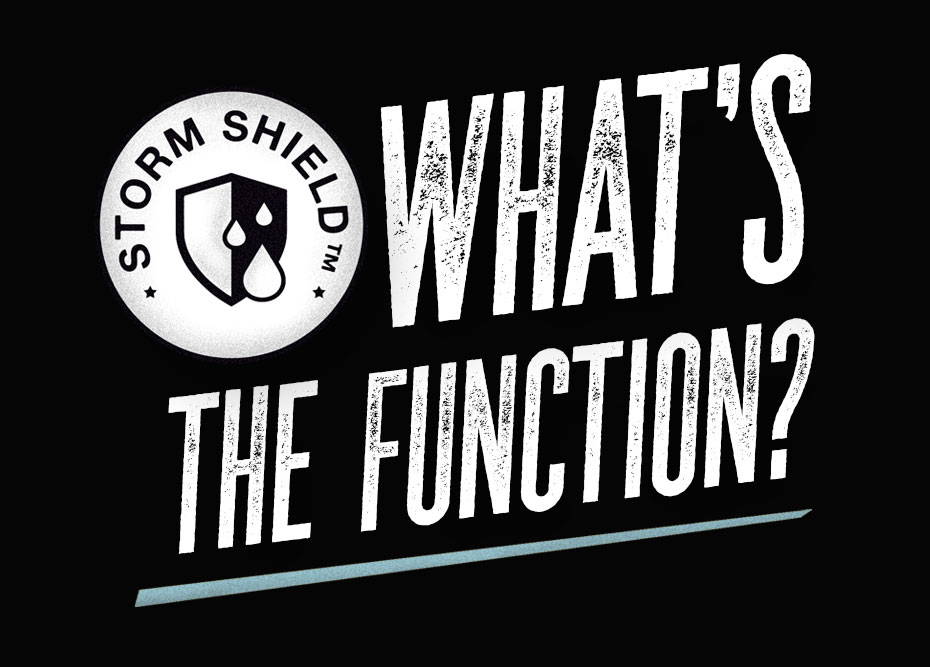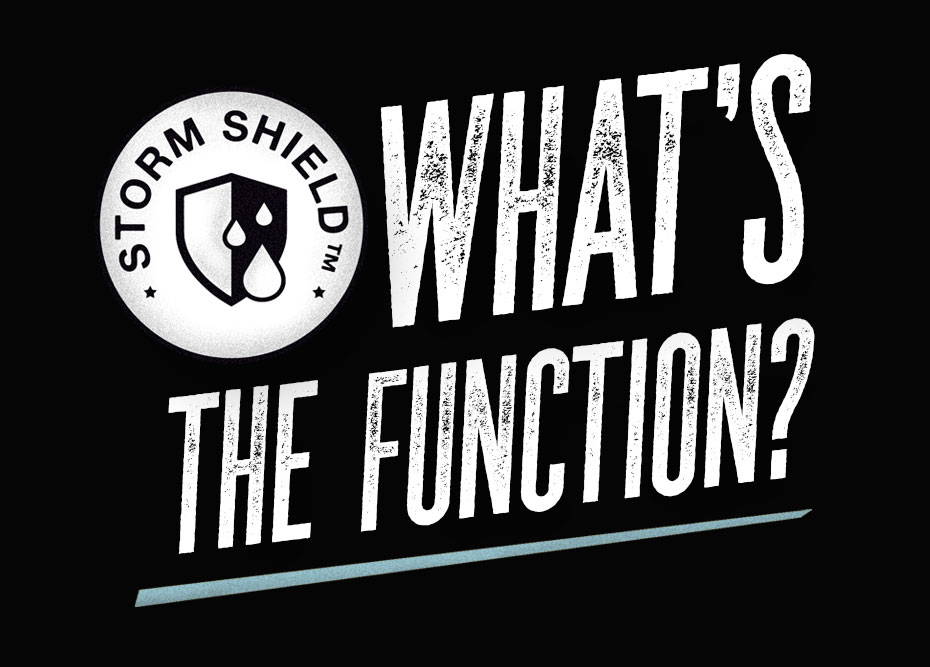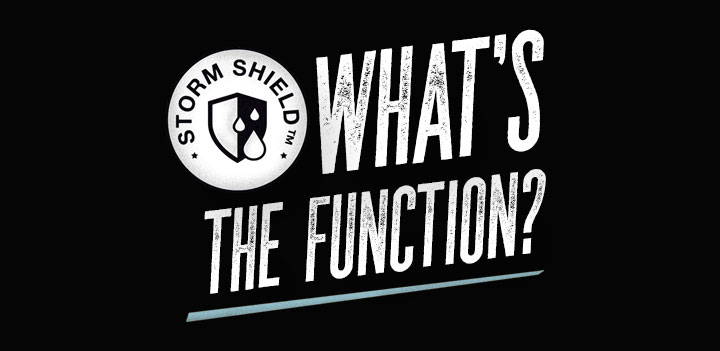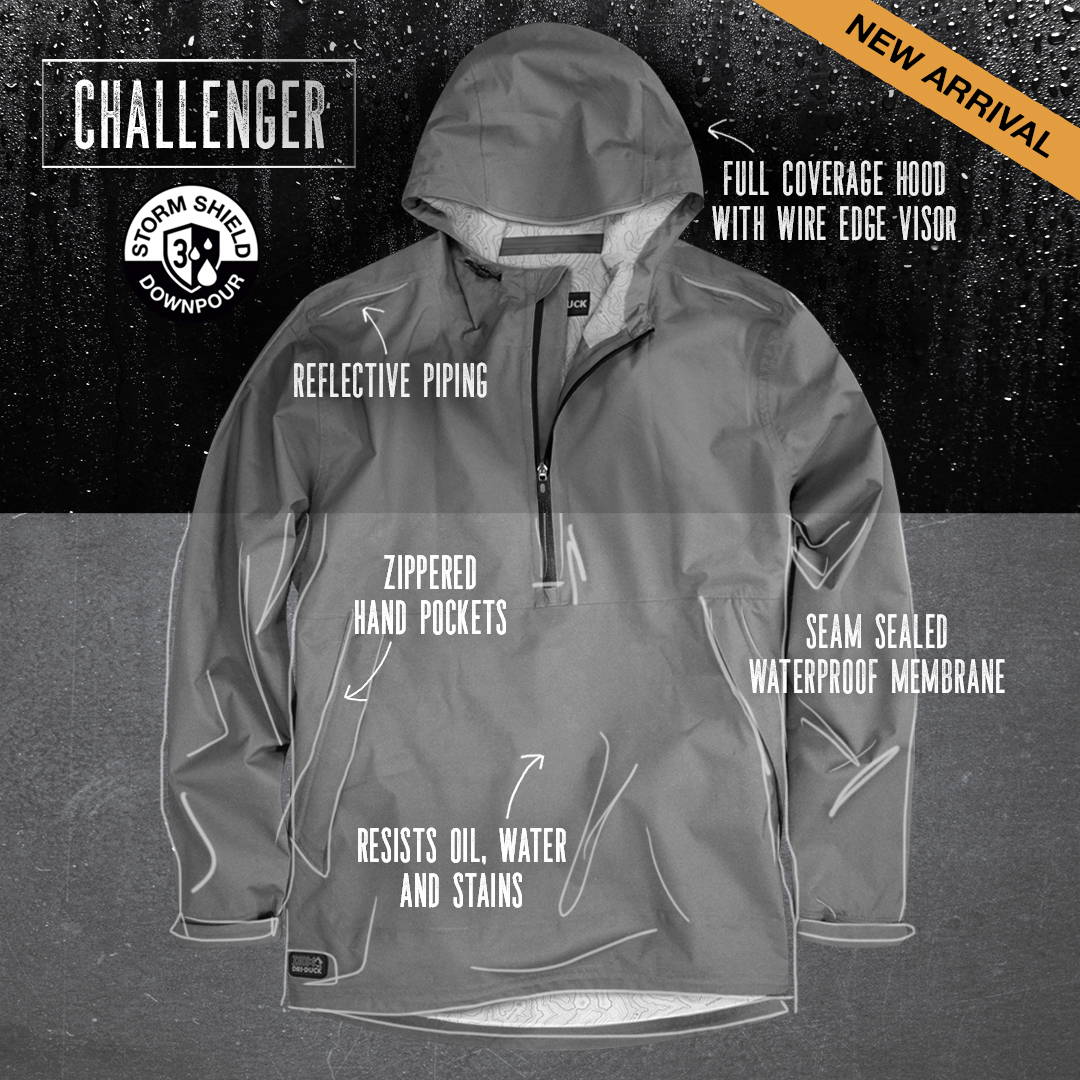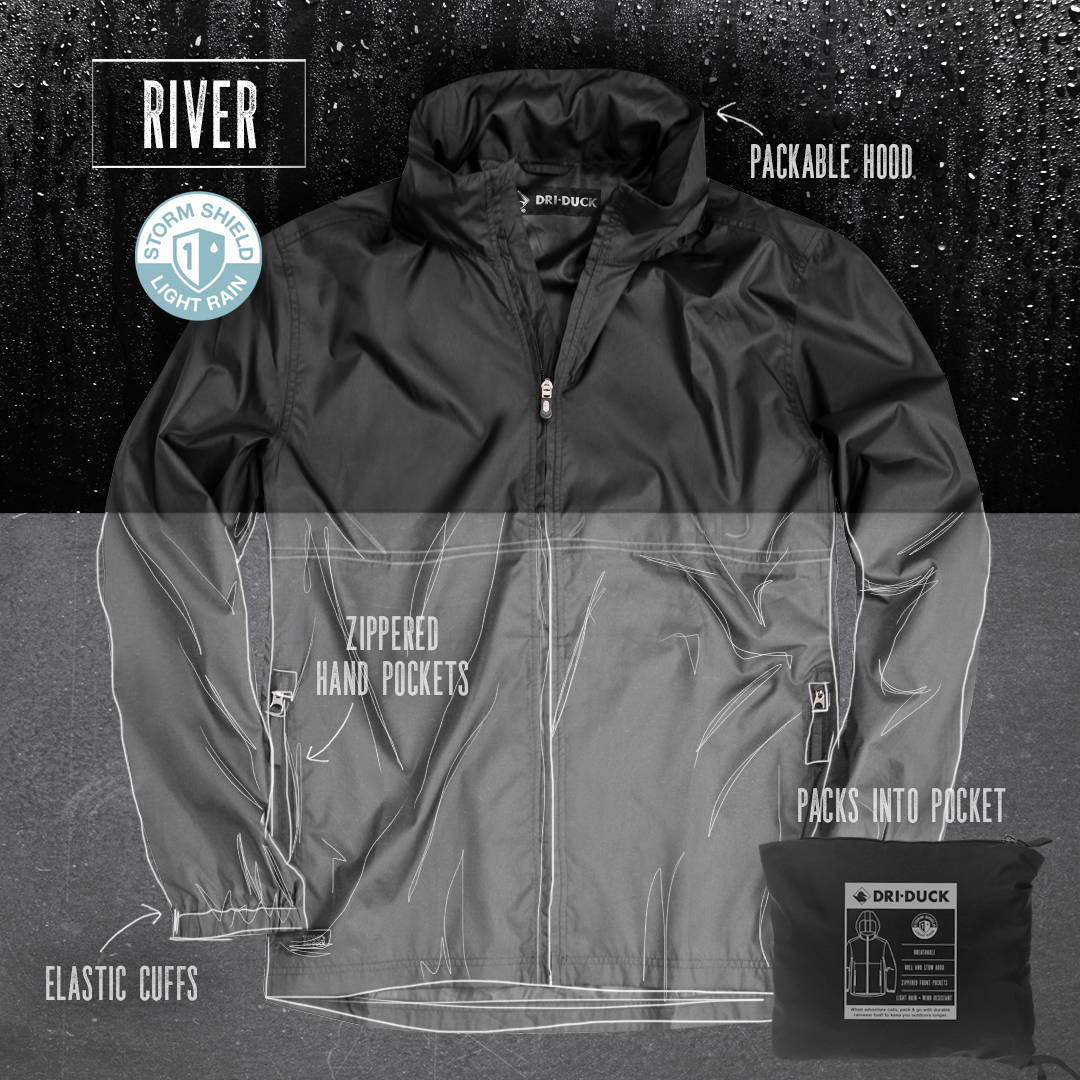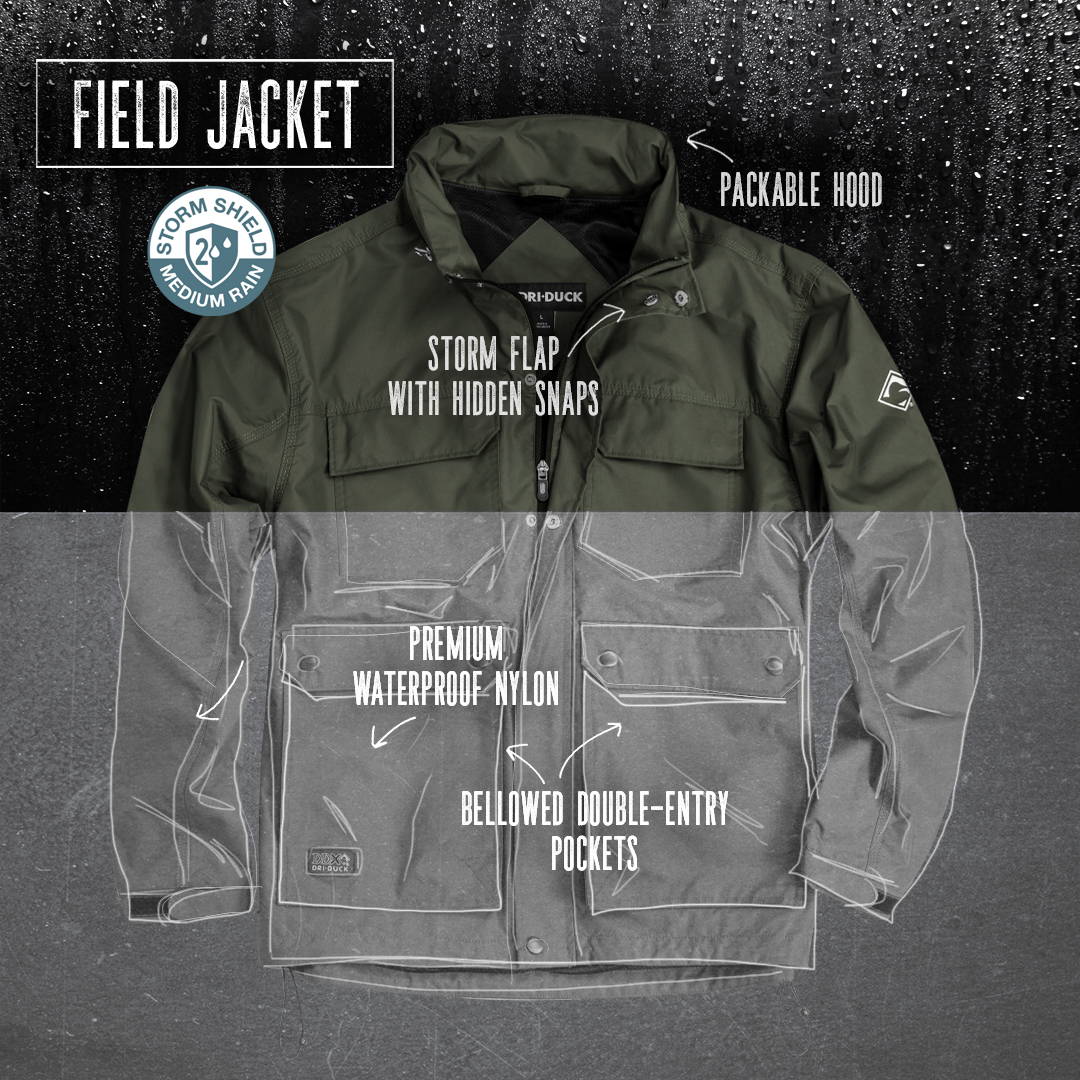 You never know when you'll need hardworking, water-resistant rain gear. DRI DUCK rain jackets keep you dry and on the job through all types of wet weather. Our premium line of men's rain jackets are built with various rainy conditions mind. Heavy-duty men's rain gear is crucial to the outdoor worker, in light rain, steady rain, or even a downpour. Our Storm Shield men's rainwear and women's rainwear comes in three levels of coverage, for every type of rain. The Men's Torrent will keep you dry in a downpour. The Men's Field Jacket is on its game in a steady, medium rain. And the Men's River and Women's Riley will fend off a light rain to keep you comfortable. These DRI DUCK jackets are water resistant, with plenty of pockets to keep your gear dry, too. Our men's rainwear is also great for fishing and being out on the water. For water resistant, men's rain gear and women's rain gear, you can't beat DRI DUCK Storm Shield rainwear.