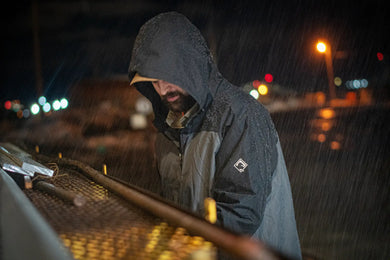 REVOLUTIONARY TECHNOLOGY, ENGINEERED FOR REAL WORK
A FULL LINEUP OF WEATHER-RESISTANT STYLES TO KEEP YOU MOVING ALL DAY—IN ALL KINDS OF CONDITIONS.
CANVAS OUTERWEAR
DEVELOPED WITH REAL WORK IN MIND, OUR PERFORMANCE CANVAS GEAR OFFERS FUNCTIONAL STYLING, SUPERIOR DURABILITY, FULL RANGE OF MOTION, AND PROTECTION FROM THE ELEMENTS.
Mobility
Stretch
Protection
Warmth
BUILT FOR EVERY FORECAST
ENHANCED WITH OUR STORM SHIELD™ TECHNOLOGY TO GIVE YOU
UNYIELDING PROTECTION, BREATHABLE WARMTH, AND UNMATCHED COMFORT FOR ANY JOB-IN ANY TYPE OF WEATHER.
PERFORMANCE FLEECE & SHIRTS
WATER-REPELLENT FLEECE THAT KEEPS YOU MOVING IN UNPREDICTABLE WEATHER AND WORK-READY SHIRTS, FULLY-LOADED WITH FUNCTIONALITY FOR EASY MOVEMENT AND ALL-SEASON COMFORT.
PERFORMANCE HATS & BAGS
OUR WELL-CRAFTED, HIGH-QUALITY HEADWEAR AND BAGS ARE EGINEERED TO TAKE YOU FROM WORKDAY TO WEEKEND IN FUNCTIONAL COMFORT AND VERSATILE STYLE. NOT MATTER WHAT THE FORECAST OR THE DESTINATION, WE'VE GOT THE RIGHT ACCESSORIES FOR ANY JOB OR JOURNEY.
Breathable
Warm
Functional
Durable
We provide better options for real, hardworking folks who power through and persevere under tough conditions — and deserve high quality workwear that does the same. Our lineup includes a wide range of fabrics, functionality, and styles, all built to give you just the right level of weight, warmth, and unwavering protection, on or off the job.