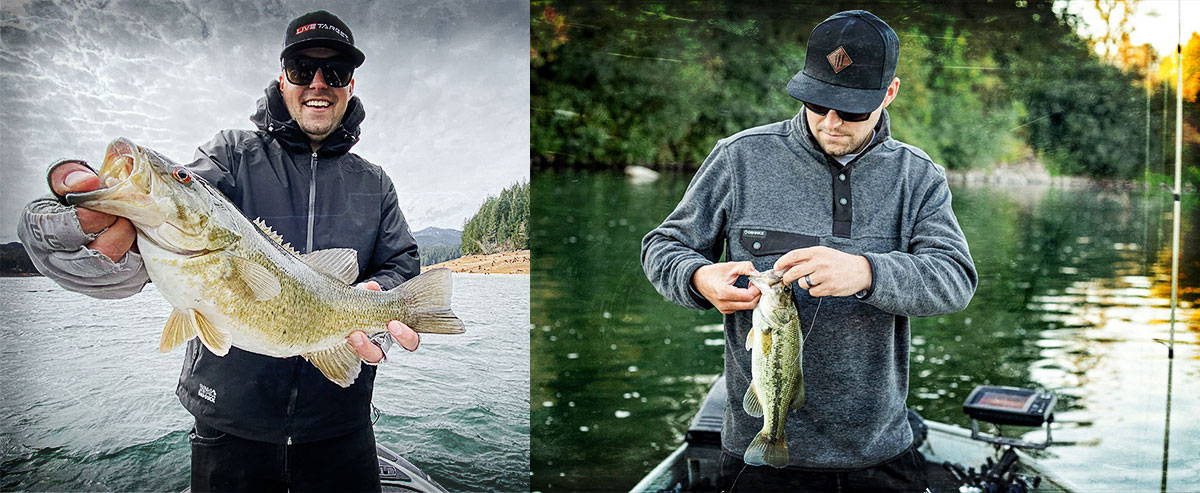 Meet Jamie, our favorite tournament angler ambassador from Corvallis, OR. He started fishing at a young age with inspiration from his father's job as a fishing guide. "My love of fishing continues today even though my father is no longer with us. I always feel a sense of pride when I win a tournament or catch a big fish, knowing that much of my abilities I picked up from him at such an early age."
Jamie admits: he's a little OCD when it comes to packing for a fishing trip. His essentials? Coffee, TP (you never know when nature calls), beef jerky, a Monster energy drink, Bluetooth speaker, sunscreen, a good pair of sunglasses, and his DRI DUCK Torrent rain jacket.
"You might be thinking...sunscreen and a rain jacket? Yes, I live in Oregon where it can be sunny and 80° and in the blink of an eye raining and 55°. The Torrent is perfect for spring rain showers with its sealed seams and waterproof zipper. This keeps the moisture out even when I'm making those long runs in the bass boat. The hood cinches down perfectly keeping the rain off my neck even at 60mph. If the sun decides to make an appearance the Torrent easily fits in the glovebox or any storage compartment, saving room for all the other essentials in the boat."
For the last ten years he's been in the energy drink industry. He currently works for Monster Energy Drink, getting his start from making connections back in his motocross racing days. His favorite part of the job? The fact that no two days are the same. When it comes to adventure, this guy's got a few ideas. Oh, did we mention he's a badass photographer?
Jamie's been a DRI DUCK ambassador since 2019. "DRI DUCK is the perfect fit for my lifestyle, I have attire I regularly wear into meetings, work wear for the hands-on days and of course plenty of options for my weekend adventures in the outdoors and on the water!"