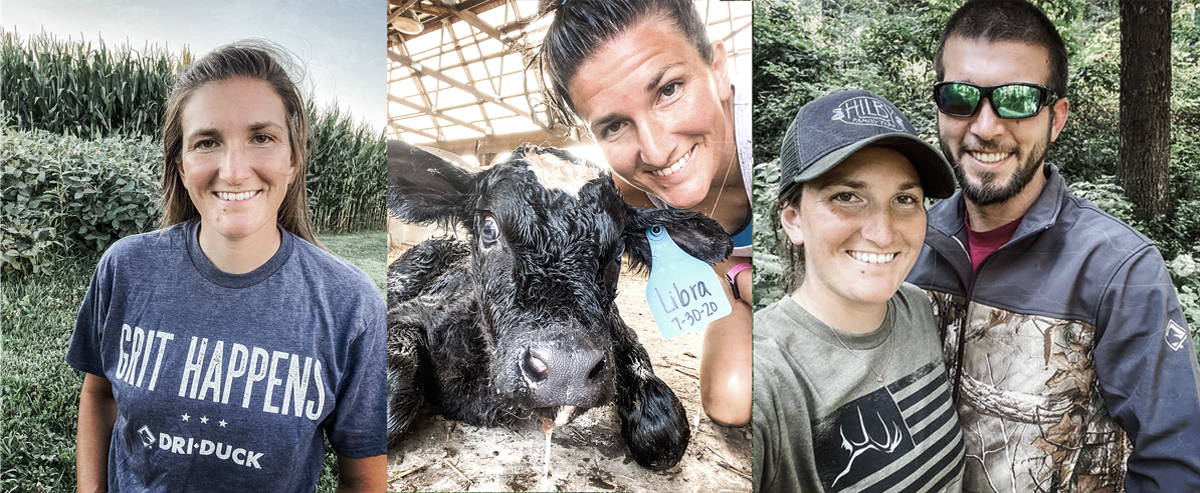 Ever dreamed of living and working your own farm? Becca and her husband turned their dreams a reality after meeting in college as two Animal Science majors, and we get to follow along on their journey every day on social media. Along with their two kids, they raise Brown Swiss steers, pigs, chickens, and turkeys along with some crops at our farm.
By day, Becca works off-home at a 350 cow dairy as a cow manager where she's been working since college. "Being able to take care of animals and also help feed the world is such an incredible blessing. I love everything about it. Knowing I am able to give our animals a respectful and fulfilling life while being sustainable and taking care of our Earth too is something that will never get old."
Becca is a newer member of the DRI DUCK family, joining in the summer of 2020 after seeing friends like Tessa, our other dairy farmer ambassador, loving our gear.
"After seeing a few friends post about how much they loved DRI DUCK… I decided to get a few items. The second they arrived and I tried them on I knew I found a new favorite brand. The pieces are all super comfortable, durable, and hold up to long days on the farm. They're affordable and have great features to make my life easier. My husband and I are excited to try out more of the camo items this fall as we love to deer hunt."